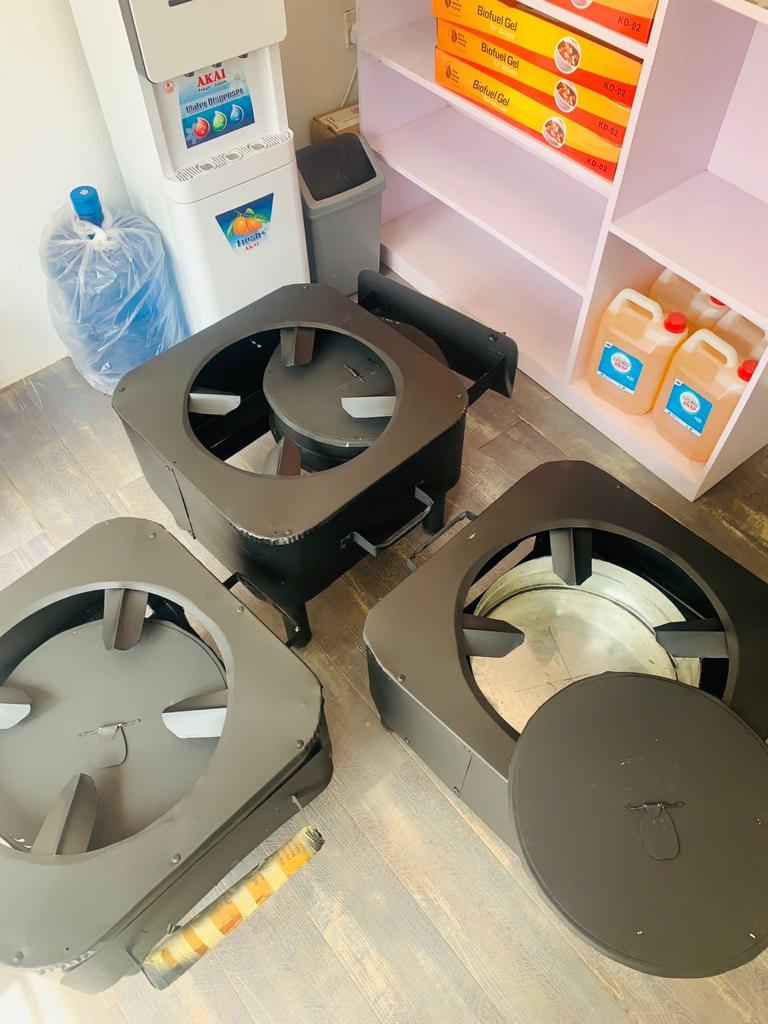 Living lab description
The Ghana Living Lab, situated at Akenten Appiah-Menka University of Skills Training and Entrepreneurial Development (AAMUSTED) in Kumasi, Ghana, plays a crucial role in the SESA project.
Established in 2020, AAMUSTED is Ghana's leading Technical and Vocational Education and Training (TVET) institution, dedicated to fostering skilled manpower and promoting entrepreneurship education. The Living Lab at AAMUSTED is strategically located within Kumasi, Ghana's second-largest city, aligning with the university's mission to provide higher education in technical, vocational, and entrepreneurial training. The university's objectives include job creation for economic development, equipping teachers with the necessary skills for technical and vocational education, and fostering strong ties between the university and industry or the community.
The Living Lab serves as a practical hub for the SESA project, allowing students, educators, and the community to engage in hands-on experiences related to sustainable energy solutions. By leveraging AAMUSTED's emphasis on holistic training and industry collaboration, the Ghana Living Lab empowers individuals to contribute to the development of sustainable practices, aligning with the broader goals of the university and the SESA initiative. 
Living lab activities
The living lab activities in Ghana will focus development of bioethanol fuel and stoves, and solar and recycled batteries for off-grid applications. This demonstration aims to improve the knowledge, skills, trust and capacity of stakeholders in the design, construction, operation and maintenance of such systems. It was also aimed at raising public awareness which will lead to the adoption of these technologies.
The actions will involve setting up bioethanol fuel and stoves or cooking, solar and recycle batteries for solar off-grid applications, and Info Spots in four (4) public schools. These activities are being undertaken in collaboration with two SMEs (NASTECH, working on solar microgrid, and Econoxus Ventures, working on waste to energy) selected through the Siemens Foundation seed funding call for local innovators. In addition, four Info Spots will be installed as part of the demonstration actions for capacity building and rural internet access.
The microgrids which consist of two 20 MW PV plants each have been installed at Berdaabuo Community and KwameDwaa Community, both in the Atwima Mpanua Districts, Kumasi. Three bioethanol industrial stoves have also been installed at St John's Grammar School at the Ga North Municipal, greater Accra and Nkawie Senior High Technical School and Toase Senior High School, both at Atwima Nwaibiagya districts In Kumasi.
Description of the problem addressed
The 2021 Ghana energy statistics indicated that about 82.8% of households in Ghana were connected to the national electricity grid. Electricity remained the main source of power for lighting for 93% of urban households, and electricity use for lighting in rural households was less than 72%. The report also highlighted that energy for cooking was primarily from biomass, largely in the form of firewood and charcoal (74.4%), LPG (25.3%) and only about 0.3% electricity. The LPG penetration is however lower in rural areas with only about 12.8% of the rural population using LPG compared to 34.1% in the urban settlement. There is however higher dependence on the use of biomass in rural areas. It is worth noting that even in urban areas 43.6% of households use charcoal for cooking.
The following highlights some of the overarching issues regarding the current energy situation of the validation sites:
Electricity: All the communities are connected to the national grid and pay for the power using a pre-paid metering system. The electricity supply from the national grid is however not reliable as it is characterized by power outages, especially during peak hours. Also, the rural areas of the districts are not connected to the national grid.
The communities, therefore, rely on standby diesel generators, which have very high operating costs (fuel cost).
Boarding senior high schools in the districts spend an average amount of Gh¢7,000.00 (€1,000.81) each year on emptying a total of 11 Septic Tanks and food waste within the schools' premises. The sewage is later disposed of usually into the Ocean or sometimes at unauthorized places due to Sewage Treatment Plants' inadequacy. This situation often poses a lot of health hazards to communities that live close to the final disposal sites.
Also, on average, each of the schools spends about Gh¢12,000.00 (€ 1,729.88) monthly on Electricity Bills, whilst a total of Gh¢14,000.00 (€2,018.20) is spent each month on the purchase of Liquefied Petroleum Gas (LPG) to provide energy for cooking in the schools.
The high cost of LPG and electricity makes most people in the communities especially in the senior high schools rely heavily on firewood and for cooking meals for the students. The use of firewood and charcoal is harmful to the environment and directly exposes individuals who are cooking to harmful gases. The schools also rely on mechanized wells for the supply of potable water. Due to the erratic power supply, they are not able to pump water when needed. Also, Solar-powered pumping could give them a continuous water supply and also reduce their energy bills
Provide access to clean cooking fuel (bio gel) for urban and rural communities through waste-to-energy technologies to reduce and utilize waste and substitute firewood/charcoal and therefore, deforestation.
Provide reliable solar electricity for lighting and productive use for rural communities by the end of the project.
Enhance stakeholders' capacity to provide sustainable smart energy solutions through capacity-building programs to increase skills, knowledge and expertise for them to start their business, expand it, or secure a job as a result of the training.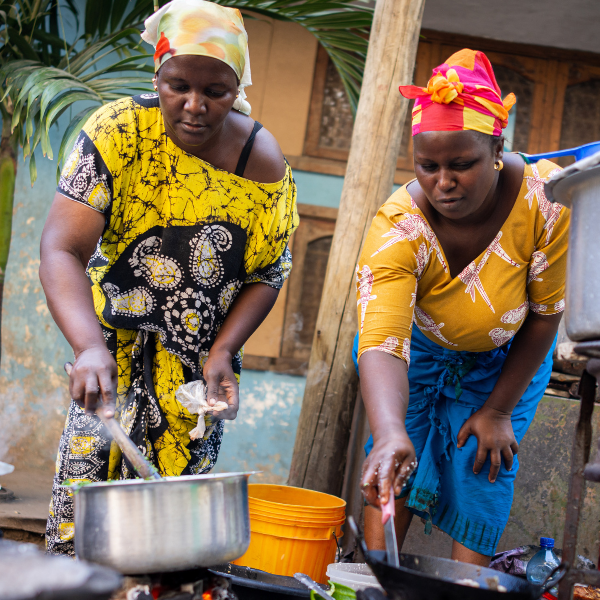 Technology being tested
The technologies to be implemented in the Ghana living lab include bioethanol fuel and stoves for cooking and solar and recycled batteries for off-grid applications. These will be implemented in both rural and urban sites. The bioethanol fuel and stoves will be developed by Econexus while the solar solutions will be provided by Nastech.
Bio Ethanol cooking fuels which will be developed largely from sugarcane molasses, cashew apples, cellulose gel and water will be provided in the form of Ecogel.
Characteristics of the Ecogel:
Energy from waste products • 100% organic
Contains Mosquito Repelling Additive
No black flame stains on cooking pots
0.75 litres of fuel per day for a family of 5
1 litre of fuel burns for 15+ hours
Non-spill, non-explosive, and non-toxic
The solar technology to be implemented by Nastech involves integrating E-waste to develop affordable solar solutions. Thus, solar generators, lithium battery packs and inverters are developed from e-waste Nastech proposed to achieve the following deliverables in the short term: • recycling of 200 tons of electronic waste and plastics into renewable energy solutions to power communities and businesses thereby contributing to a 5% reduction in power sector CO2 emissions by October 2024 and providing renewable energy support to up to 200 businesses.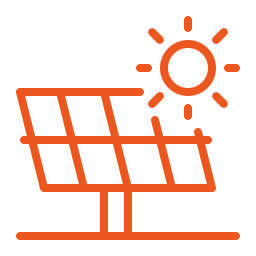 Solar microgrid
4 (20 MW PV microgrid system with second-life
storage batteries)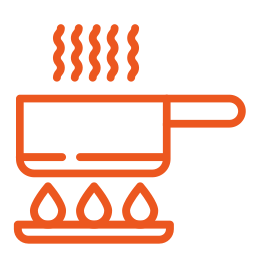 Cooking stove
3 (industrial scale bio gel cooking stove)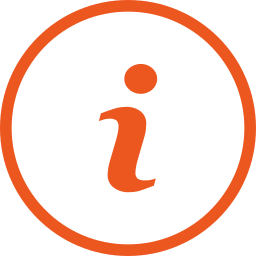 info spot
4 (complete info spots system consisting of an antenna, raspberry Pii and connecting cables)