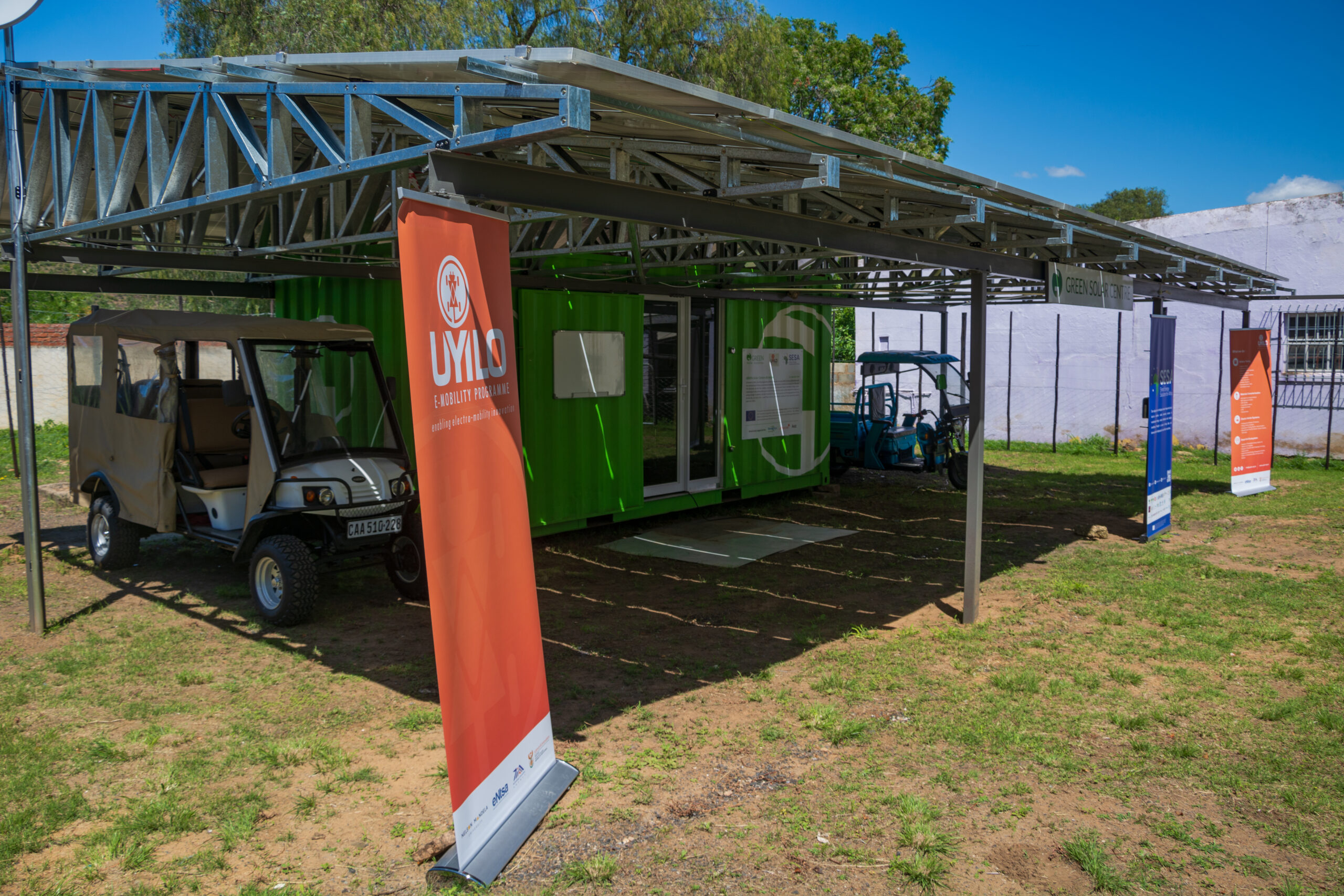 South Africa Living Lab – Edem Foli
Living lab description
This living lab in Alicedale, Eastern Cape, strongly focuses on renewable energy and creating entrepreneurship opportunities. The Solar hub comprises solar panels to provide renewable energy, internet access and electric vehicles suited for rural conditions to provide local transportation.
The installation is designed and implemented to benefit the Alicedale community positively, with a strong focus on renewable energy and creating entrepreneurship opportunities. The installation includes a shipping container converted to serve as a solar hub for the centre, solar panels to provide renewable energy and internet access, and electric vehicles suited for rural conditions to provide local transportation.
 The centre aims to test and validate a containerized off-grid renewable energy system, including second-life electric vehicle batteries for energy storage, hoping that the outcomes and learnings will lead to further replication of these solar hubs across rural Africa.
Living lab activities
The living lab launch took place on 31 October 2023. The uYilo e-Mobility Programme of Nelson Mandela University is the SESA partner in South Africa, facilitating the Alicedale living lab in close coordination with GREEN Solar Academy, a local venture selected as part of the first SESA Call for Entrepreneurs in 2022.
GREEN Solar Academy was selected for its expertise in solar power training and mission to make renewable energy accessible to all. The groundwork for this project saw a significant contribution from Shamwari Game Reserve and CARE Alicedale. They proved instrumental in successfully identifying the community needs to be addressed by this SESA project. 
Demonstration objectives
The living lab will validate and evaluate the performance of a containerised off-grid solar energy system. GREEN will develop a build-operate-share business model for a self-sufficient rural solar energy hub and analyse its replication potential. uYilo will develop a business model for micro electric vehicles charged using renewable energy for transporting goods and services.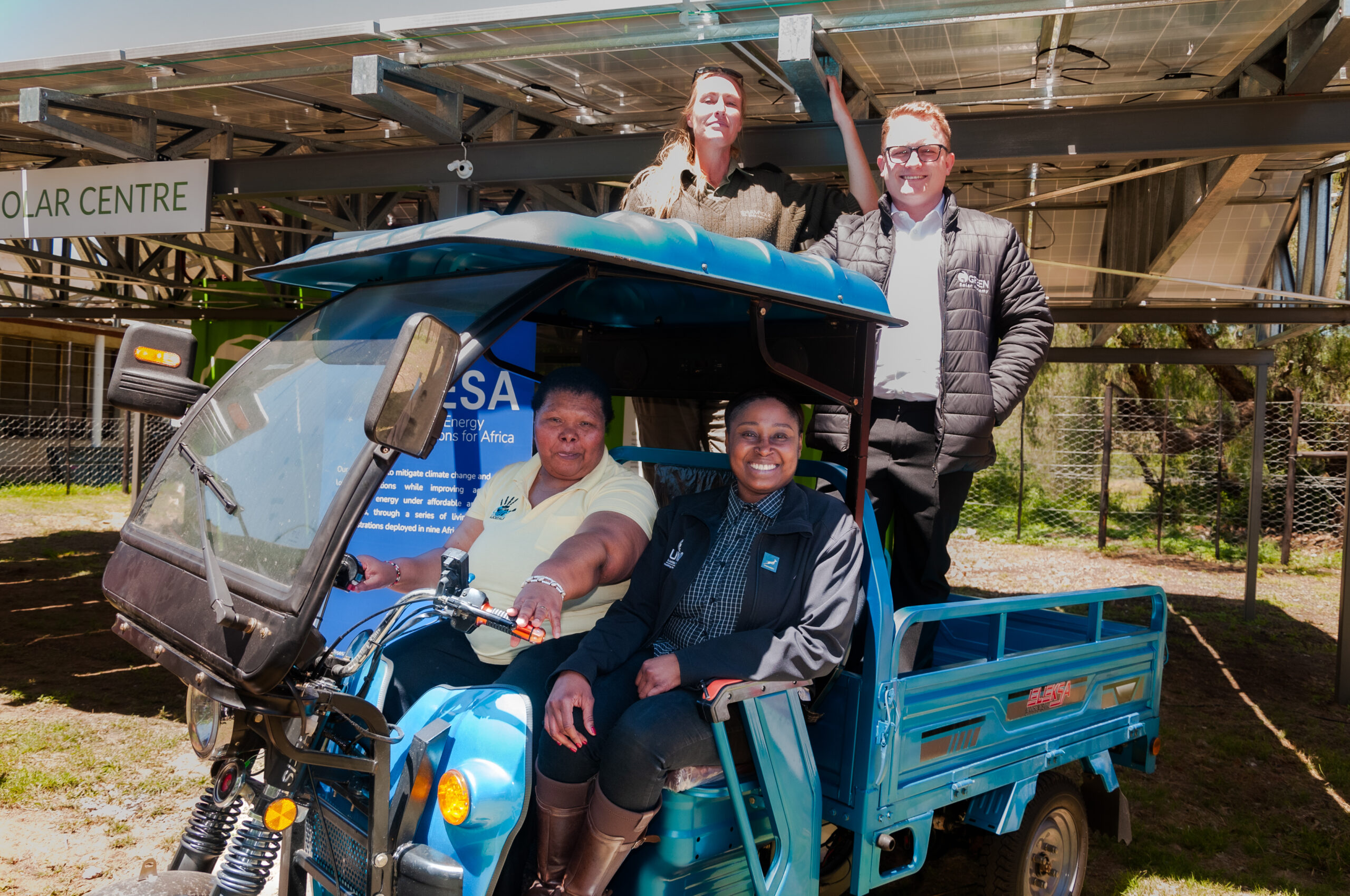 Technology being tested
An off-grid containerised solar energy system is a shipping container converted into a system designed to supply renewable energy that does not rely on the electrical grid. The benefits are that it can supply energy in remote locations and areas where the electrical grid is constrained.
Solar photovoltaic (PV) panels are devices developed to convert sunlight into electricity using PV cells.
Second-life electric vehicle (EV) batteries are retired EV batteries. When an electric car's battery reaches below approximately 80% capacity, it is no longer useful for the car. However, the battery still has power and can be repurposed for stationary energy storage. In the off-grid containerised system concept, the surplus solar energy can be stored in second-life EV batteries and subsequently used when energy from the sun is low, for example, at night.
Micro-electric vehicles are powered by a battery operating at a typical speed of approximately 25 km/h – 45 km/h.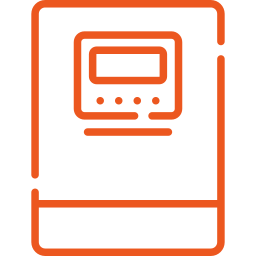 inverter
3 (Phocos PSW-H-5KW 5000 W 48 V/DC – 230 V/AC )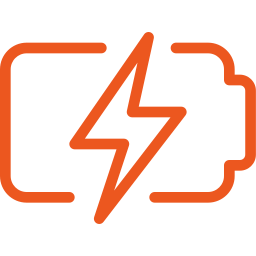 Second-life battery pack
3 (EVOV Lithium R9 11.2kWh 51.2V 2nd life battery )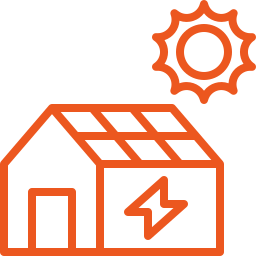 solar panels
48 (16.32 kWp PV generator capacity)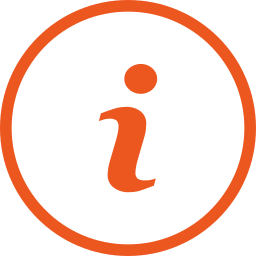 info spots
1 (Antenna, router, Raspberry Pi )
container
1 (6m / 20 ft )
Utility micro electric vehicle
1 (Eleksa Imphi H21)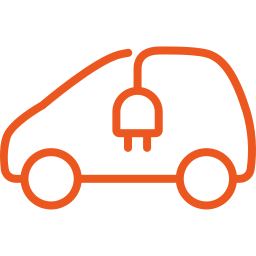 passenger micro electric vehicle
1 (Melex Road Legal Hi-Rise LWB Passenger)