Target countries: Ghana, Malawi and South Africa
5 mid-stage start-up companies will be financially supported under European Union (EU) funded SESA project through its incubator programme.There is an opening for up to 2-3 regional mentors who have experience working with start-ups in the focus countries.
5 start-ups will focus on:
Solar solutions for irrigation and buildings, Waste-to-energy solutions and off-grid energy solutions with battery storage (it would be a big plus if mentors have experience in these focus areas).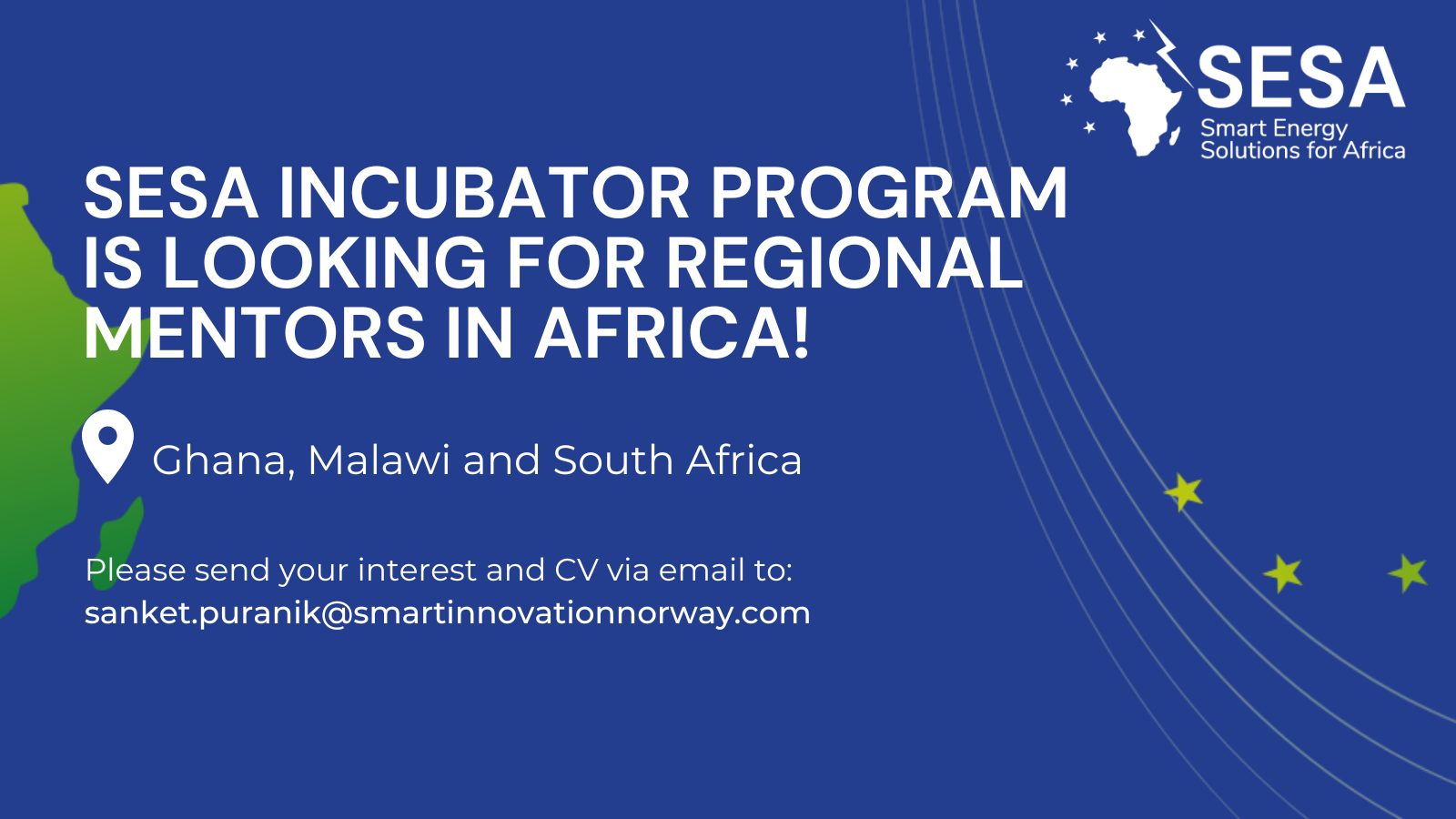 Mentoring duration:
March 2023- June 2024 with defined number of sessions which will be agreed between selected mentors and the startups. Mentors will collaborate with European mentors for guiding start-ups.
Compensation & mentoring plan:
This will be clarified during mentor interviews. This is not a permanent position but a time-limited one. Why apply: Visibility in multiple African countries and in Europe, access to a wide European & African network of experts, mentor promising energy-related start-ups and work in a top awarded EU-AU collaboration projects.
Expected competencies of mentors:
Previous experience on mentoring Start-ups.
Ability to deliver hands-on-support.
Positive attitude, open-mindedness, strong communication and presentation skills, and ability to influence and inspire.
Have extensive networks (both local and regional) in the energy sector and with potential investors.
Added advantage of having domain specific knowledge in areas like sales, strategy or marketing.
Ability to communicate both in English and local languages.